Youngstown Riding Academy
3-Day Program
$299
Down payment of $150. Balance due prior to class. If you are a Veteran, Active Military, 
Law Enforcement, Fireman, First Responder, The Cost is $150.
TRAIN HERE,
TEST HERE!
Are you ready to sign up?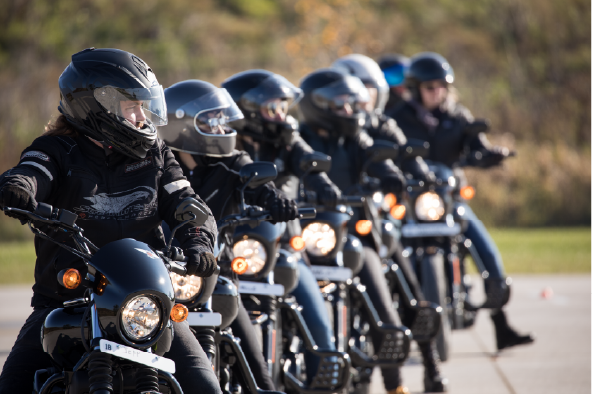 Thursday
6:00pm - 10:00pm  |  Classroom
Saturday
8:00am - 2:00pm  |  Range
Sunday
8:00am - 2:00pm  |  Range & Evaluation
Our classes for April, May, June and July are as follows:


APRIL
Week 1:  March 31, April 2 & 3
Week 2:  April 7, 9, 10
Week 3:  NO CLASS
Week 4:  April 21, 23, 24
Week 5:  April 28, 30 & May 1
---
MAY
Week 1:  May 5, 7, 8
Week 2:  May 12, 14, 15
Week 3:  May 19, 21, 22
Week 4:  May 26, 28, 29
---
JUNE
Week 1:  June 2, 4, 5
Week 2:  June 9, 11, 12
Week 3:  June 16, 18, 19
Week 4:  June 23, 25, 26
---
JULY
Week 1:  NO CLASS
Week 2:  July 7, 9,10
Week 3:  July 14, 16, 17
Week 4:  July 21, 23, 24
---
---
About Riding Academy
The Youngstown Riding Academy is perfectly designed for beginners learning to ride for the first time all the way up to bike veterans looking to get certified and every level in-between.  Our staff is dedicated to help all ranges of skill in a fun 3-day course where we will move from the classroom to the range.  
---
What do I need to begin?


You will need the following for class:
• A DOT approved Helmet
• Protective Eyewear
• Over-the-Ankle Shoe/Boot
• Long Sleeve Shirt/ Jacket
• Full Finger Gloves
• Jeans or Motorcycle Pants
• Motorcycle Permit or Driver's License with Motorcycle Endorsement.
---
Whatever your journey, we have the gear to get you there. Designed with you in mind, our range is tailored for safety, comfort and confidence, from classic leather jackets and helmets to eyewear and gloves.
HELMETS
Helmets are the most important piece of safety gear. Statistics show that correctly fitted and worn helmets dramatically reduce the incidence of fatal head injuries, so it's essential to get the right one for you.
So why not come in and see us and we will check your helmet for fit, age and any damage.
LEATHERS
Our leathers are designed to give you exactly what you want, on and off the road, and include both modern and more vintage styles.
Born from a proud tradition of performance, our leathers will stand the test of time. These high-quality hides are dyed completely through the leather, so even if you scuff them, they continue to look great.
Come in store to find out more
PERFORMANCE SPORTSWEAR
It's essential you look good off the bike and feel good on it, so we have developed a wide-range of Performance Sportswear which can act as the perfect bottom layer when you're out riding.
Incorporating the latest technologies, our Performance Fabrics help regulate your body temperature, keeping you cool, dry and fresh throughout the day.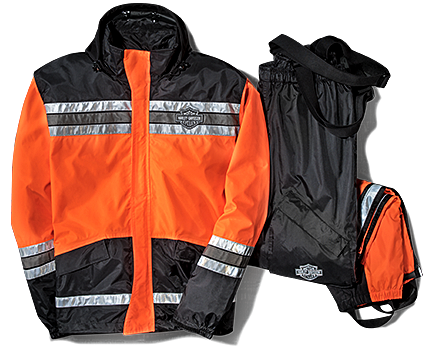 SAFETY ESSENTIALS
Whatever the weather, these are must haves for safe riding. Whether it's about remaining comfortable when the weather's against you or being seen by other road users, our riding gear incorporates the latest technologies to provide you with all the protection you need for a safe ride.
From our heated clothing and cooler mesh riding jackets to our range of Hi-Vis waterproofs and outerwear, we will make sure you can continue riding in any climate.
Riding Academy Contact Info
(330) 505-2000  |  ridingacademy@ytownhd.com  |  Toll Free: 1-877-505-2007 ext. 299


Linda English
Riding Academy Manager
Lorrie Taylor
Class Scheduling